Marine sliding window extrusions feature a high inside leg to eliminate internal leaking. Fully welded boat window frames produce added strength and avoids the use of screws.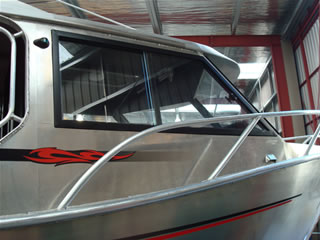 The various marine aluminium extrusion profiles that are stock items are accurately cut to suit the various boatscreens and sliding boat windows under production.
An aluminium bender is used extensively for the more complicated bends to suit a wide variety of boat deck configurations.